I Love Sweden Top 20 of the decade
Article : Antoine Morin

Here we are in a brand new decade ; only time will tell what it will bring. For now, though, why not look back at the one that just ended and identify the albums that made the biggest impression on us? Here are the 20 albums that caught my attention the most in the last ten years. This is obviously not a scientific exercise, but after a review of everything that has been released over the years and a careful selection according to their general quality, their impact on the Swedish music scene and of course my personal taste, these few stood out particularly from the lot. I hope that this music that made me discover a whole new world will be remembered for a long time!
20. Tove Styrke – Kiddo (2015)
Chanson phare: Ego / Coup de cœur: Snaren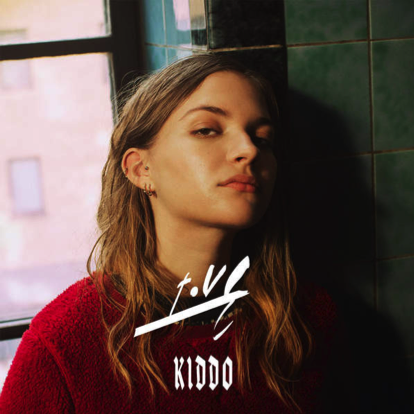 Known at a very young age from Swedish television,
Tove Styrke
emerged from the paradigm of disposable pop after a long process and came to light with the powerful
Kiddo
. Uncomplicated, creative and faithful to her synthpop style, this album presented the new face of this artist from several new angles, leading her ascent both in Sweden and around the world. It is an opus without any real flaw.
19. Shout Out Louds – Ease My Mind (2017)
Chanson phare: Paola / Coup de cœur: No Logic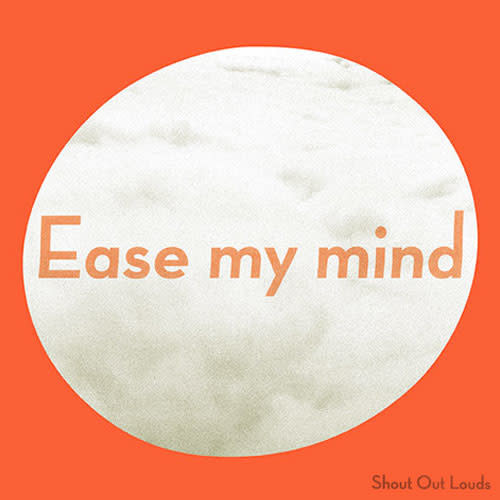 When I was first offered the chance to listen to this album, I had very low expectations. The band
Shout Out Louds
has been around for some time and has released several hit songs and albums, but
Ease My Mind
comes playing on a sensitive string. It sounds massive, it is consistent and it creates a feeling of nostalgia that is rarely known. I will listen to it again and again without getting tired of it.
18. Holy Now – Think I Need The Light (2018)
Chanson phare: Tainted Heart / Coup de cœur: Feel It All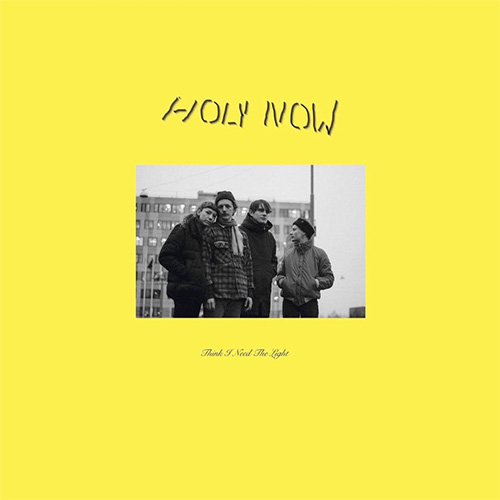 Holy Now may be the least known band of this ranking, but believe me, the next decade will be theirs. Think I Need The Light is their very first album and it is outrageously solid. Their rock is pretty minimalist, but manages to occupy an unimaginable creative space and it is just fantastic. We want more!

17. Peter Bjorn & John – Gimme Some (2011)
Chanson phare: Second Chance / Coup de cœur: Eyes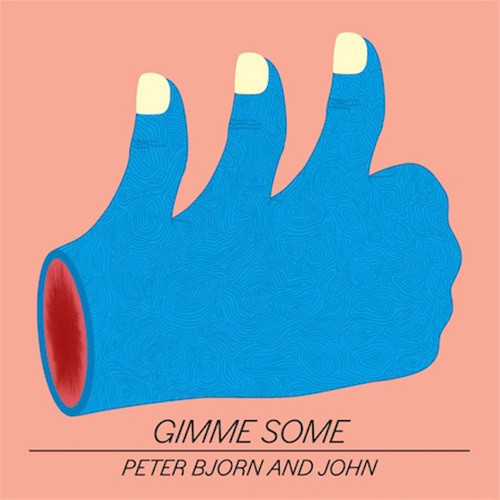 Peter Bjorn & John is a well-known trio known almost all over the world. Enjoying a devoted fanbase, each of their new albums is eagerly awaited. Gimme Some has been sort of a break in the evolution of their sound from marginal electro-pop to minimalist indie rock, but this transition has been a great success. Sounds, rhythms and lyrics are just as contagious and barely reproducible.

16. Seinabo Sey – Pretend (2015)
Chanson phare: Younger / Coup de cœur: Hard Time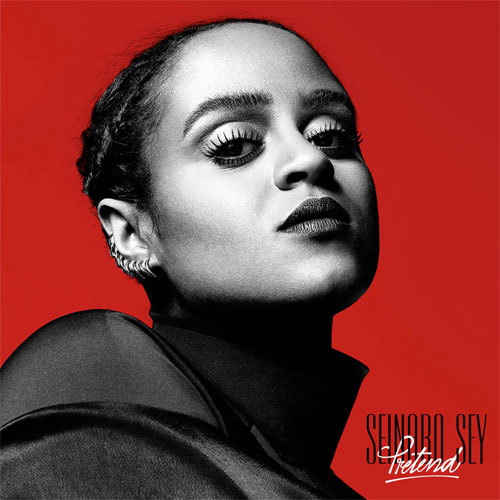 She arrived on the Swedish music scene in a splash and this one and only album, her very first, enabled her to become, in the space of a few weeks, an undisputed star across the country. Combining soul and R&B music with the distinctive taste of Swedish pop, Seinabo Sey has struck a huge blow with Pretend, which many would have thought it deserved an equally triumphant reception in other markets, but no one can question its quality.

15. Joel Alme – Flykligan (2015)
Chanson phare: Våran sort / Coup de cœur: Backa tiden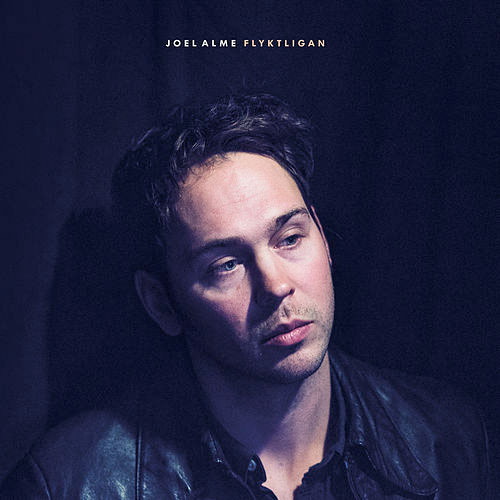 Oh Joel Alme, how do you do it? A very first album in the Swedish language for the former member of the band Hästpojken and it has been critically acclaimed by many. The compositions are so softly arranged and we would even ask for more. The artist unveils himself in his entire splendor, all of this without complicating the process too much, to give birth to this almost flawless collection of songs.

14. First Aid Kit – The Big Black & The Blue (2010)
Chanson phare: Hard Believer / Coup de cœur: Waltz for Richard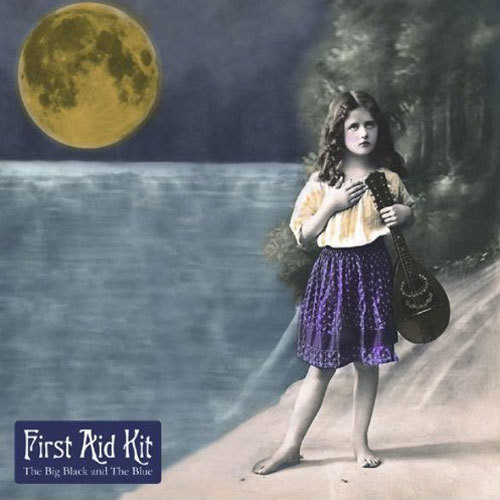 It was the first album that the now famous duo First Aid Kit released, at the very beginning of the decade. Incredibly simple and raw, yet intensely poignant, the sisters' vocal harmonies were officially taking off into the big music world, giving us compositions far beyond their ages. It paved the way for a fruitful evolution that is still difficult to match today.

13. The Tallest Man on Earth - Dark Bird is Home (2015)
Chanson phare: Sagres / Coup de cœur: Beginners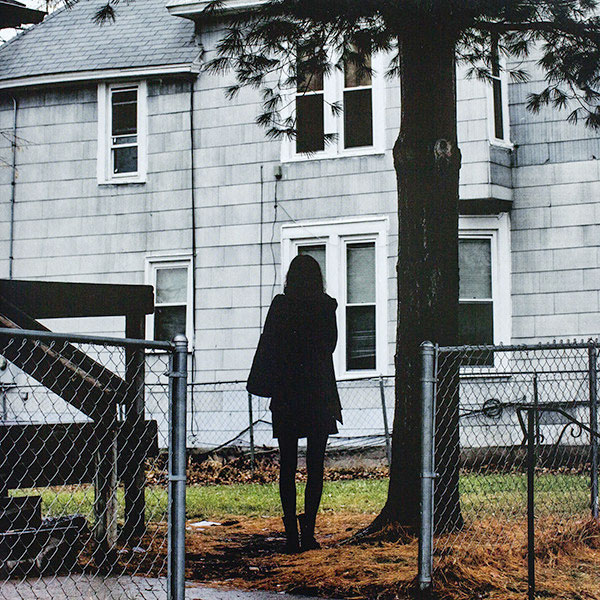 He is known throughout the world and has absolutely nothing to prove in terms of talent, but Kristian Matsson will have released, in 2015, what is undoubtedly the most extraordinary album of his already extraordinary catalogue. He first marks a clear change in his music by adopting a more authentic voice tone, and then offers us unforgettable compositions in a particularly indescribable atmosphere. We enter his universe and we can only love it.

12. Veronica Maggio - Handen i Ffickan fast jag bryr mig (2013)
Chanson phare: Sergels torg / Coup de cœur: Dallas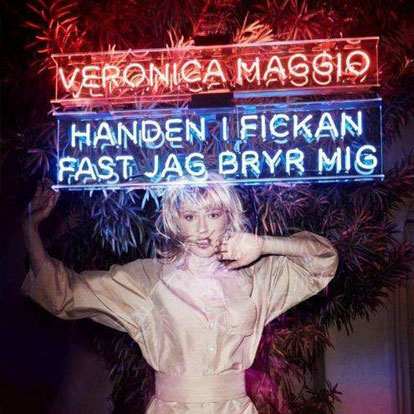 Here is a prolific artist who was then presenting a sensational evolution in her music. This album came at a pivotal moment in Veronica Maggio's career and it is difficult to find her flaws. Firmly rooted in Swedish pop, the eleven tracks follow one another wonderfully and inspire a breath of fresh air. Just like that, the artist has become a national icon.

11. Hästpojken – En magisk Tanke (2013)
Chanson phare: Samma himlar / Coup de cœur: Sommarvin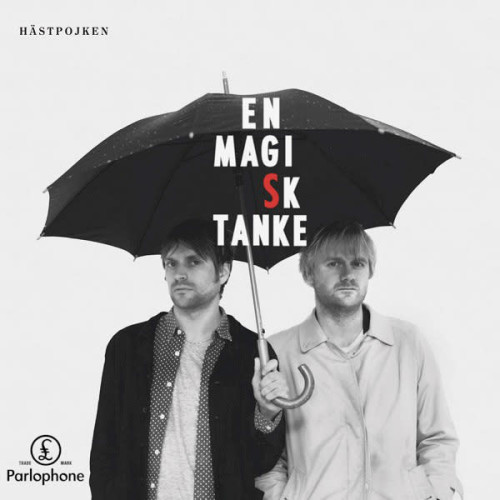 This duo from Göteborg has had a critical impact on the local scene, and En Magisk Tanke is a huge bequest to the underground scene. Third album in their history, it will have convinced the few skeptics by offering rain and shine, nostalgia and deep feelings. Although Hästpojken was much more influential in the previous decade, these nine songs are a genuinely well-crafted in-between that will last for the years to come.

10. Lykke Li – I Never Learn (2014)
Chanson phare: Love Me Like I'm Not Made of Stone / Coup de cœur: Silver Line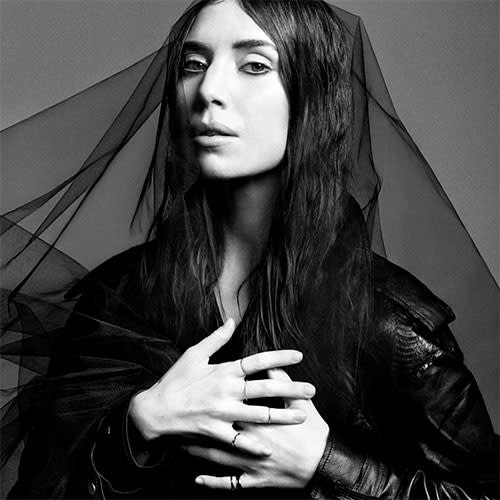 If this was the darkest albums of the decade list, this one would win it all. Lykke Li has reached the pinnacle of her singer-songwriter career with this third opus and appears to be in great command of her lyrics. She has become an international independent star with I Never Learn and this is easily justifiable. To fully appreciate her, however, you have to look at the two previous albums to see the fasincating evolution of this golden artist.

9. Avantgardet – Alla Känner Apan (2018)
Chanson phare: Ut i Natten / Coup de cœur: Rännstenen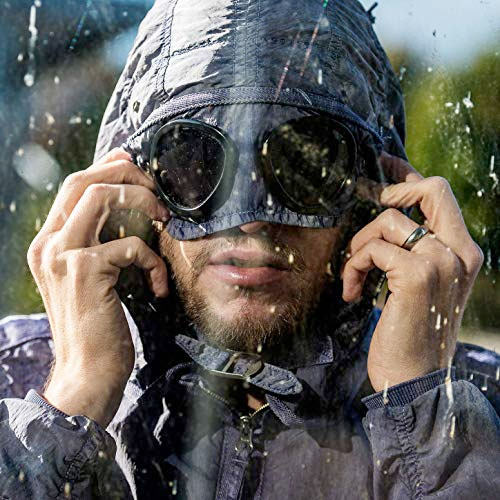 What happens when you put a rising star of Swedish pop and rock music on the same team as a seasoned producer who has worked with the biggest names in the industry? This album, precisely. The alliance between Rasmus Arvidsson and Jocke Åhlund may have seemed inevitable, but Alla Känner Apan is everything we dreamed of with this collaboration. The energy, the emotion, and the unforgettable melodies make this opus a poison that tastes joyfully good.

8. Mando Diao – Ælita (2014)
Chanson phare: Black Saturday / Coup de cœur: Wet Dreams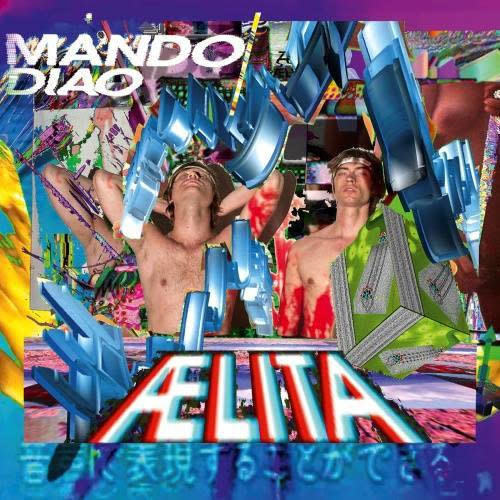 Unpopular, but most of all terribly underestimated; despite its critical flop, Ælita is the strangest batch of creativity ever made public by Mando Diao. As the last fruit of the collaboration between Björn Dixgård and Gustaf Norén, the album remains, however, in a completely impartial way, a solid work that has the only flaw of being way ahead of its time. Listening to it again at the end of this decade, it remains one for the adventurous mind, but above all it remains as innovative as one could wish for.

7. Miike Snow – Happy To You (2012)
Chanson phare: Paddling Out / Coup de cœur: Archipelago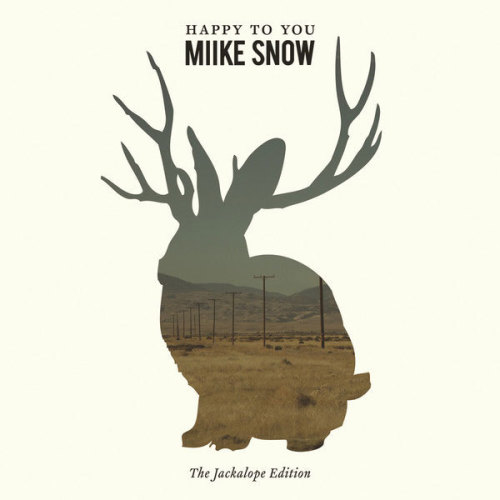 Enjoying a rather more international than national success, the excellent independent pop trio Miike Snow will have released their second album in 2012 and it is magical. Offering a more refined sound than their first, and with ever more twisted compositions, Happy To You is a pure delight for the audiophile. Without being a tear-magnet, it will however be able to make you move, whether you like it or not.

6. Håkan Hellström - Det Kommer Aldrig Va Över För Mig (2013)
Chanson phare: Det kommer aldrig va över för mig / Coup de cœur: Valborg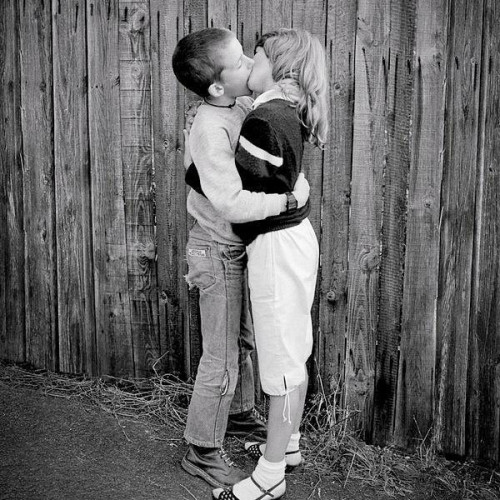 Det Kommer Aldrig Va Ôver För Mig is simply the album that cemented Håkan Hellström's legendary status in Sweden. What a great opus. A perfect combination of Swedish rock, folk and pop, all joined by a mythical tour that will remain engraved in the collective memory for at least a whole generation. The creative genius of this artist will have deeply marked the Swedish popular music scene and we can only offer him our truest gratitude.

5. The Knife - Shaking The Habitual (2013)
Chanson pare: A Tooth for an Eye / Coup de cœur: Fracking Fluid Injection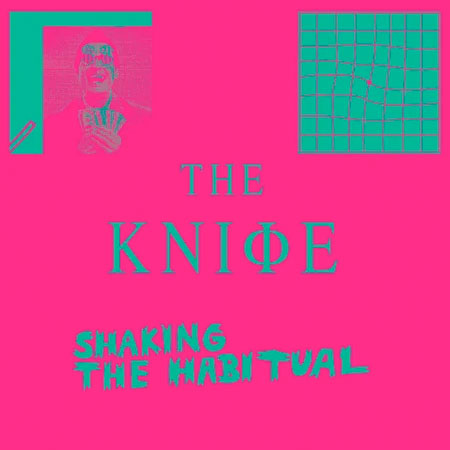 Atypical, innovative, experimental and committed: there is no lack of words to describe this fabulous double-concept-album. After an absence of seven long years, the duo came back from nowhere with the most confusing set of songs to assert themselves as one of the most fascinating bands in Sweden (if not the world) and to put forward a genre in full emergence: queer pop. Learning to appreciate this album may take some time, but grasping its full relevance is worth the cost, especially since it became The Knife's last goodbye.

4. The Radio Dept. - Running Out of Love (2016)
Chanson phare: Swedish Guns / Coup de cœur: Occupied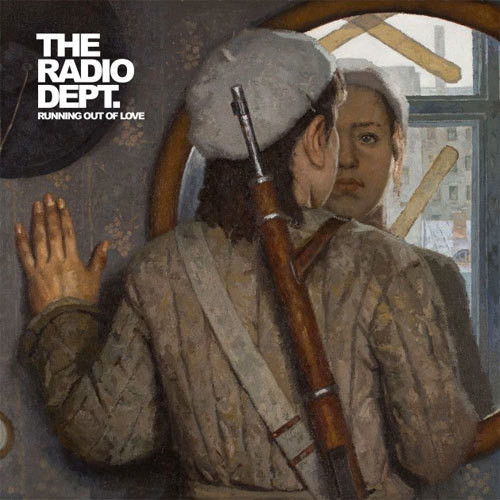 Committed and creative, yet minimal: that is the tireless recipe of The Radio Dept. With Running Out of Love, the band has surpassed itself and offered us an extraordinary journey into their irresistible Lo-Fi universe. A little under the radar at the national level, they have appeared on several annual charts of major international critics despite their low commercial exposure, which says a lot about the interest that the album has generated. Their continuation into the next decade is already confirmed and the band certainly has more than one trick up its sleeve.

3. Amason - Sky City (2015)
Chanson phare: Went to War / Coup de cœur: Blackfish



This album has everything to satisfy the ear: exceptional instrumentation, unique vocals and above all an overflowing originality from start to finish. After two EPs, the supergroup Amason really shook the Swedish music scene thanks to these twelve songs that won them the Grammi for the album of the year. Although the commercial success was relatively regionalized in Scandinavia, anyone would love this huge wave of colors, as tender as they are energetic. A classic that will never go out of fashion.

2. Mando Diao – Infruset (2013)
Chanson phare: Strövtåg i hembygden / Coup de cœur: I ungdomen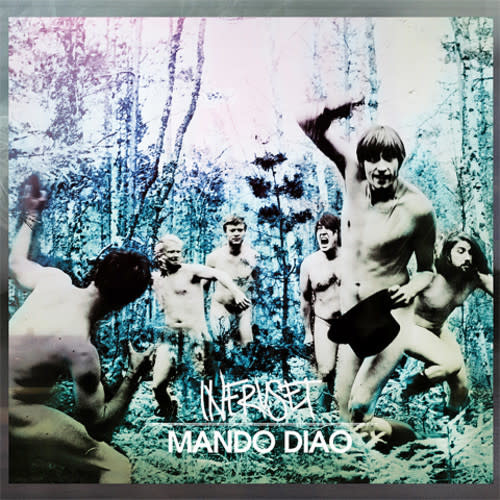 This is the set of songs that opened my mind to this great world of Swedish music and this is a substantial asset to this already rich album. Mando Diao had never made music like this before and needless to say they have mastered their art. Based on the lyrics of the poet Gustav Fröding, the songs on Infruset are passionately filled with pure emotions and arranged in a simple, yet bewitching way.

1. First Aid Kit - The Lion's Roar (2012)
Chanson phare: Emmylou / Coup de cœur: To A Poet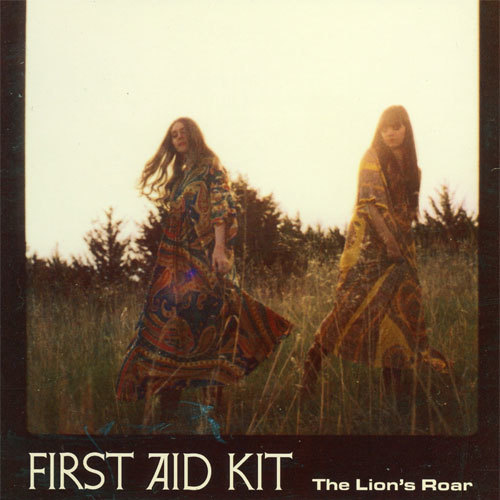 How can we talk about this album in any slightly impartial way? It is an absolutely stunning masterpiece featuring the inimitable melancholy of the Söderberg sisters, who were back then just entering the adult world. From beginning to end, the album in its original version offers ten songs that knock you to the ground, with meaningful lyrics that are nevertheless tinged with a striking naivety. The production is sublime and precise; it is not surprising that the album has been awarded no less than four Grammis. Each track has a capital importance within this opus that will have propelled First Aid Kit's career to an international level. The Lion's Roar is an unmatched contestant on the first step of the podium of the decade.