MAASAI - Feeling Blue Seeing Orange
Review : Vincent Barrier

MAASAI, composed of Dominique Teymouri and Zackarias Ekelund, is a duet from Stockholm. Formed in 2013, it carries on the tradition of Scandinavian artists pop and folk. The band have many inspirations like Jons, Björk and James Blake to name a few. But of course, their main sources of inspiration are people, their personal experiences and the world around.

Released November 20th, Feeling Blue Seeing Orange is the first album of MAASAI. Composed of 10 tracks, the album is a good way to get to know Dominique and Zackarias musically. I Love Sweden is looking into this new album for you.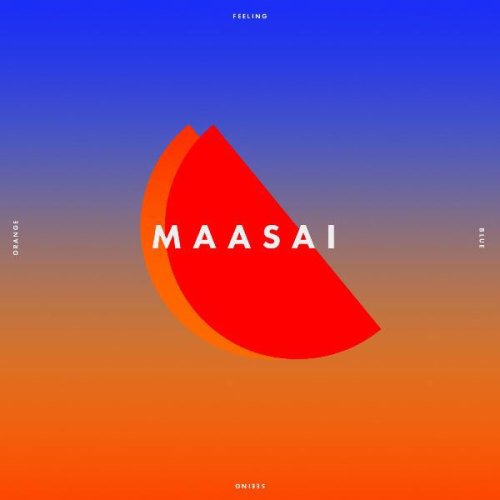 The album starts with "
Nairobi
". An intense and melancholic introduction, to what's to come in the album. An inner journey announced by the twilight and dark colors. The next song "
Forgive Me
" allows us to get familiar with the dark voice of Dominique.
Note that the overall tempo of the album tends towards a gradual rhythm to the top, both in terms of intensity and melody, making us create, consciously or not, our own world according to our different feelings. In short, a great experience.
Everything we love in Scandinavian music is held in "
Feeling Blue Seeing Orange
": a melody that is believed to be drawn deep into the surrounding nature and the cosmos, associated with gentle folk pop and hard at the same time. A light moment where the soul and the body comes off as a sweet reverie with a Scandinavian accent. An invitation to use our imagination to free ourself during the 10 tracks.
A touch of melancholy where the reality meets the fiction, "
Feeling Blue Seeing Orange
" takes us into the cinematic pop universe of MAASAI. A heavyweight and convincing album which hopefully is just the beginning of a beautiful adventure, because yes, MAASAI merges within each of us.
Until we see them in France, the album is available here on all
plateforms
.